Schools & Daycares
Deep River Nursery School & Childcare Centre
The Deep River Nursery School and Childcare Centre is a licensed childcare centre for children from 18 months to 11 years of age. It is located within Mackenzie Community School and is open year round. The centre offers wonderful learning opportunities for children requiring full or part-time care. For more information please call 584-9381 or e-mail drn@bellnet.ca.
---
Children's Junction Daycare
Children's Junction Daycare is a licensed child care center for children ages 0 months to 12 years. We have been in the community since 1989. Our E.C.E. trained staff provide a fun, loving, and safe learning environment. Our programs run all year long. Hours of operation - Monday to Friday 7 a.m. to 5:30 p.m. For rates please contact the center. Financial assistance may be available for qualifying families through the County of Renfrew Child Care Services. We are located in St. Mary's School at 33110D Highway 17 West. For more information, contact Sheri at 613 584-4263 or childrensjunction4263@gmail.com.
---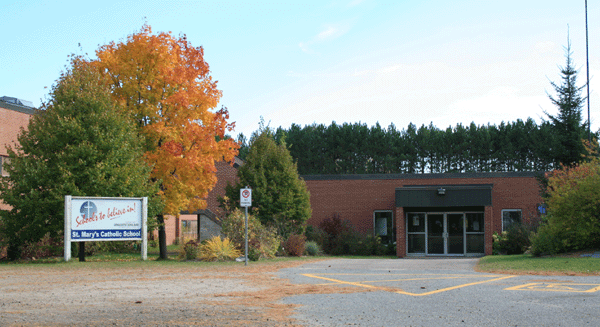 St. Mary's Separate School is for students JK to grade 8.
---
Mackenzie Community School offers grades JK to 12. Mackenzie has several excellent sports teams and clubs as well as a first rate musical production often involving half of the schools population! Also unique to Mackenzie Community School is the Tamarack program which is a one-semester intensive program where students earn four credits while experiencing their world through the wonderful outdoors as well as creating a magazine issue.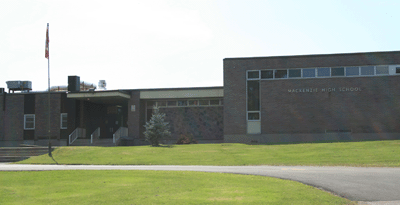 ---
Eastern Ontario French Language Public School
2445, boulevard St-Laurent
Ottawa ON K1G 6C3
Phone: (613)742-8960 x 3812
---
(JK to Grade 11 with French as 1st language)
412, rue Pembroke Ouest
Pembroke ON K8A 5N6
Phone: (613) 732-1525
Telecopieur: (613) 732-154
---
Deep River is also home to the The Deep River Science Academy which is a private not-for-profit organization which was founded in 1986. The academy offers talented high school students a six-week summer program that allows them to test drive a scientific career in leading Canadian laboratories and earn academic credits.