Fire Services
By-Law 25-2020


To regulate the setting of fires within the Town of Deep River

In case of an emergency call 9-1-1
Making People's Lives Better by Enhancing Public Safety
The Deep River Fire Department is available 24 hours a day, seven days a week. The department offers numerous services to the citizens of the Town of Deep River including public fire & life safety education, auto extrication, fire suppression and fire prevention (enforcement) and inspection programs.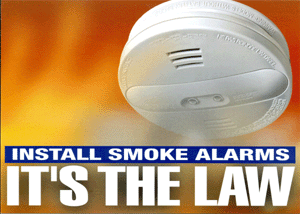 Only working smoke alarms can save your life!
Every home in Ontario must have a working smoke alarm on every storey and outside all sleeping areas. IT'S THE LAW!
Homeowners: It is the responsibility of homeowners to install and maintain smoke alarms on every storey of their home and outside sleeping areas. Better yet, install smoke alarms inside sleeping areas for early warning.
Landlords: It is the responsibility of landlords to ensure their rental properties comply with the law.
Tenants: If you are a tenant of a rental property and do not have the required number of smoke alarms, contact your landlord immediately. It is against the law for tenants to remove the batteries or tamper with the alarm in any way.
Fire Safety & Public Education Overview
The Deep River Fire Department in conjunction with the Office of the Fire Marshal and Emergency Management (OFMEM) develops public education and media resources that you and your family can use to raise awareness of fire prevention and safety in our community.
Everyone has the responsibility to keep their families and homes safe from fire. The best ways to do this are to:
prevent fires from starting;
maintain working smoke alarms on every storey of your home and outside all sleeping areas to have as much time to safely escape as possible. Not only do smoke alarms save lives, they are required by law;
plan and practice a home fire escape plan so everyone in the home knows exactly what to do should the smoke alarms sound in an emergency; and
consider installing residential sprinklers when building a new home or doing extensive renovations.
Information and resources about how to keep your loved ones and valued possessions safe from fire are available at the various links on this page.
Public Education Resources
Alzheimer Fire Safety Fact Sheet
Fire Safety During Power Outages